Clinical trials in the Netherlands can be conducted faster and more cost-efficient than in most other parts of the world. Drug developers enjoy benefits such as fast regulatory approvals and high recruitment rates all within a collaborative ecosystem. Here are four reasons why you should seriously consider moving your clinical trial(s) to the Netherlands.
Fast approval for (multicenter) studies through a decentralized approach.
In the Netherlands, regulatory approval for clinical studies does not go through large, centralized organizations such as the FDA. Instead, you submit your clinical studies to local medical ethics committees, also referred to as institutional review boards (IRBs). These committees are situated in local certified (non-)academic hospitals, making the decision-making process faster and communication more efficient.
Additionally, an approval from one hospital applies to any additional hospital you would want to include in your multi-center study. This accelerates your approval process, as you do not have to submit separate requests for every hospital, nor does the IRB of each hospital go through the evaluation process again. Exceptions for this procedure are clinical trials with minors, gene therapy and vaccines.
High patient accrual rate and lower fees.
The high density of the Dutch population in a small geographical area makes it easier to achieve high recruitment rates. Additionally, inhabitants are very sedentary and live relatively close to medical centers. Therefore, consistent regular and complete follow-up for clinical studies can also be more easily achieved, even through at-home visits.
At the same time, the Netherlands offers competitive per patient costs. In general, the price of clinical therapies and diagnostics are higher in for example the United States than in most other western countries. Take, for example, a PET-scan. If the cost of a PET-scan is higher this will automatically reflect in the per patient/participant costs charged by the hospital or institution.
Therefore, lower per patient fees and high accrual rates, and thus, saving critical study inclusion time, offer a solution to optimize your clinical trial and run it more efficiently.
Closeness to the EMA and support for SME drug developers.
The Netherland's central location in Europe makes it an ideal hub for international Life Sciences activities related to public transportation, storage and distribution networks. This position is strengthened by the fact that the European Medicines Agency (EMA) is based in Amsterdam.
Unlike the FDA, the EMA is not involved in every decision and approval of your clinical trials when executed in The Netherlands. The EMA is responsible for the scientific evaluation, supervision and safety monitoring of medicines and medical devices in the EU. They provide advice and market approval for new medicines and devices. However, approvals for Phase 0-IV studies, are managed on a local/national level.
Furthermore, the EMA strives to support micro,- small- and medium-sized enterprises (SMEs). They initiate early inter-active dialogues with a multidisciplinary team and offer guidance on clinical data publication. Additionally, the EMA also offers fee exemptions and reductions for regulatory procedures for SMEs.
Collaborative ecosystem with clinical partners at biking distance.
The Netherlands has invested heavily in clinical research infrastructure. Dutch hospitals, companies and governmental institutions work closely together in setting up and running clinical trials. It allows for knowledge to flow easily between partners and stimulates open communication in a collaborative environment.
The size and culture of the Netherlands also play a key role in its success as clinical trial partner. Regardless of its size, The Netherlands has always had a big influence on the world due to certain cultural characteristics: small but act as one, entrepreneurial, innovative, and externally oriented. Cooperation and collaboration have always been essential for thriving activities. Therefore, it can be considered a second nature to most Dutch people and its multicultural, innovative, and progressive character.
In a clinical setting this enables quick interaction and exchange of clinical materials. In turn, this elevates medical science to the next level and guides the world in uniformity of treatment guidelines and innovation.
Conducting your clinical trials in the Netherlands is an effective approach to reduce time and resources in R&D. For example, recruitment rates, data acquisition, analysis etc . It will help you get your novel technology to patients faster and increase your R&D productivity significantly.
Want to learn more about setting up a clinical trial in the Netherlands? Contact us here.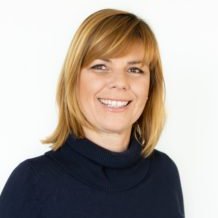 You can directly book your one-on-one meeting on a time that is convenient for you.